Today is November 5th. Guess what we did today.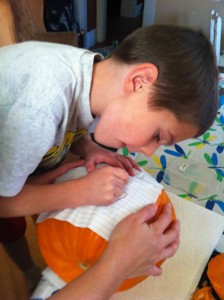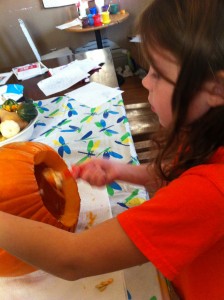 Much to my delight Hope even did her own emptying…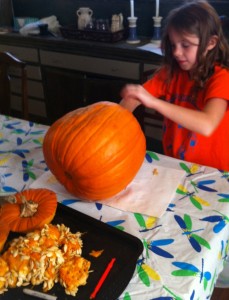 Yes, we're well over a week behind everyone else on pumpkin carving, but we're doing it anyway. And it was an awesome time and the kids are proud of their designs. And my kids have again been reminded that they sometimes have to wait for mommy's body to cooperate. Thankfully they don't feel like they missed out on anything.
Happy Fall, Thanksgiving, Harvest, Daylight Savings!