After meeting with an employee of the Columbus Department of Development, I learned that a building in our neighborhood could be on the list for the city to demolish if we made the need known in great enough numbers. It is especially important for those of us who have a connection to the neighborhood to let our voice be heard. One preconception about our neighborhood is that no one here cares about the community. It's just not true, I believe that our voices can and will be heard. Maybe I'm naive, but I'm going to call it hopeful. So will you join us? If you have a stake in our neighborhood, help us be heard.
Let's be clear, it would be awesome if UC could someday own this property and that is part of our motivation, but for now the city owns it and the building is falling apart. Â So some people with connection to our neighborhood (work here, volunteer here, live here, etc) have offered to write letters to City Councilman Zachary Klein (Chair of Development Committee) about the demolition of this building. For those of you who have offered to do that, here is the address and a few details you can use in your letter (i'm only being this specific because our friend at the Dev Department said to do so).
Thanks all,
C
Columbus City Council
90 West Broad Street,
2nd Floor
Columbus, OH 43215
Councilman Zach Klein
1. Associate yourself with the neighborhood – establish what your affiliation is and for how long, especially if you are a resident.
2. Mention specifically city-owned lots/buildings located at 1680 – 1684 E. Main Street, and why you support the city demolishing them (if you're not sure which building it is, drive past them and look closely. They are at the corner of Stoddart and Main – next to the community garden)
3. You might mention that Mr. Klein is the Council Chairperson for Development.  It is his initiative to demolish 900 city-owned vacant building and we want these on that list, you can specifically reference his initiative. The development department is specifically responsible for building services, planning, demolition, land bank parcels, etc, so this is relevant to his role on City Council
4. Also emailing his legislative aide a copy can be done here:Â Gretchen James, [email protected], Legislative Aide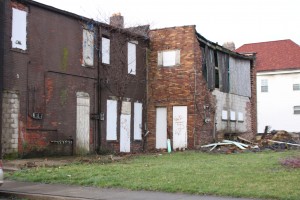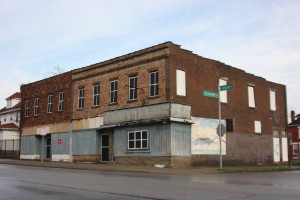 Letter to City Council from YOU!