I wrote a few days ago about week 1, but I don't want to leave out the second week of Kidzone Camps! Week 2 brought some of the same questions about weather and attendance, but again having outstanding help was the key. Thanks to the youth group from Cornerstone Christian Fellowship in Hilliard, we were able to handle anything that came our way. We at UC have a long-standing partnership with Cornerstone – they support us with volunteers and finances and we look forward to working together again in the near future!
Most of this youth group was middle-schoolers who were hard working and willing to do any task we gave! Their leaders Irma and Xang made sure every detail was covered! I was thankful that they were willing to be silly and in charge at the same time, because by the end of the second week I was exhausted!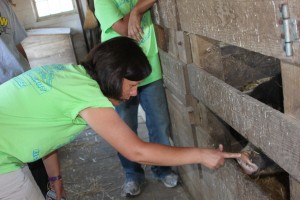 Here are some details about how we spent our time:
Week 1 field trips included a chocolate factory, a beach and putt-putt. The second week our outings included a jet-ski rental, caverns and a historic farm.
Leaders from our neighborhood came to teach life-skills every day. I taught about planting gardens for beauty and food and the kids all got to take home a sunflower that they planted on Monday and had sprouted by Friday! Dr. Jill Hartman came each week to talk about our bodies, and social worker and friend Justina Steiner came each week and spoke about anger management and problem solving. These ladies were an incredible addition to our camp!
During week 2 we built our own racecars! The kids designed the car, sanded  after we did the cutting, painted, decorated and had a great race day.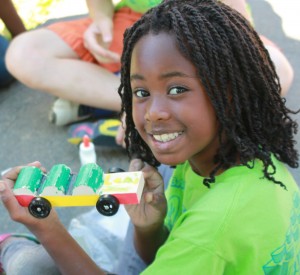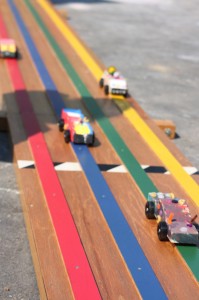 Both weeks included a carnival on Friday (even though week 1's carnival got rained out half way through!). Snow cones, cotton candy, bounce house, dunk tank, games, prizes and a slime pit – it was a great time!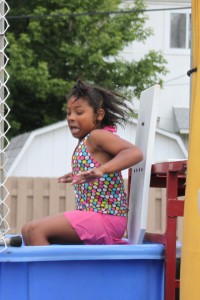 There are a lot more pictures on our facebook page… check us out!