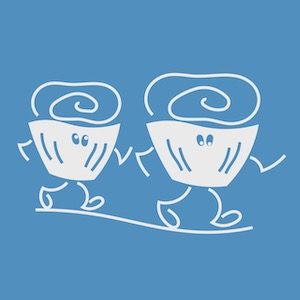 Urban Connections is excited to announce the
Seventh Annual
Urban Connections Cupcake 5k – Family Walk/Run
With Virtual Option!
Date: August 20, 2022
Address: Scioto-Audubon Park, 400 W. Whittier St, 43215.
Registration is now closed. See you at the park!
Overview
The Cupcake 5k is a fun, family run that supports the work of Urban Connections on the Near East Side of Columbus. Held at Scioto Audubon Metro Park in the beautiful scenery, this fun includes part of the Scioto Greenway Trail, and views of downtown. This is not a timed run, though we will have a clock at the finish line. Most of the trail is paved, with a short distance on compacted gravel. Families and groups are welcome. Enjoy a beautiful setting, support a good cause, and walk away with a delicious cupcake! Participants will have the opportunity to earn an extra cupcake by doing part of the park's obstacle course on their run, too!
Registration
Register & Pay online: $35/adult; $15/youth (12 & under)
Registration on-site, Saturday, August 20: $40/adult; $20/youth.
Packet Pickup
1. Friday, August 19th, at Urban Connections House: by appointment only. Call or email Cathy at [email protected] or 614-378-4403 to set up early swag pickup.
2. Saturday, August 20th at Scioto Audubon Park: 8-8:30am – get your bib and swag pre-race, and your cupcake after you cross the finish!
T-Shirts
T-shirts have already been ordered for this year. If you are registering after 8/3/2022, you will not receive a Cupcake 5k t-shirt.
Virtual Run Details:
We will be offering a Virtual 5k for anyone interested! Virtual runners can run, walk, or dance their 5k whenever & wherever they like. We'd love for you to send us some pictures of your 5k, enjoying your cupcake, or wearing your t-shirt so we can add them to our albums and social media posts. You can pick up your swag and cupcake by appointment with Cathy at [email protected] or 614-378-4403. If you prefer to have your t-shirt mailed to you, after registering with the button above, you can email [email protected] with your mailing address. Sorry, we aren't mailing cupcakes!
In-Person Details:
Event Schedule:
8 – 8:30am: Packet Pickup & Pre-Race Registration
8:40 – 9am: Warm up and start moving to the starting line
9 – 10:15am: Have fun and Run, Walk, or Dance your 5k!
10:15 – 10:30am: Congratulations & Awards
In-Person Route: This 5k follows trails at Scioto-Audubon Park, mostly paved, with a small loop of compacted gravel around the obstacle course. There will be 1 water station, with small bottles of water, in a location that you pass twice.
Parking: Follow signs to the Climbing Wall, where three parking lots are available near the rock climbing wall and water tower.